Feeling the burden of environmental reporting?
EAGLE ENVIRONMENTAL CAN HELP EASE THE LOAD
You know the type of reporting that is required of your organization in order to meet regulatory requirements, and you know how much time that takes – not to mention the significant expertise required to do a proper job of it. Failure to meet responsibilities delays projects, costing as much as tens of thousands of dollars each day – but with Eagle Environmental on your side, you can rest assured that everything is in hand, obligations are met and projects can proceed smoothly. When you work with Eagle Environmental, you'll deal with the same dedicated contact time and again. Our skilled, long-standing team takes the time to build lasting relationships with our clients, providing you with consistency and allowing us to guide you through your project as though it were our own.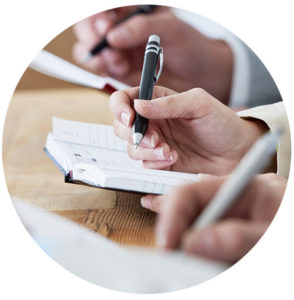 Why choose Eagle Environmental?
Since launching in 1998, we have placed emphasis on maintaining a core group of experienced professionals, operating with minimal overheads, and keeping pace with industry trends in order to provide you with timely and effective solutions to environmental issues. We believe that client service and satisfaction come above all else.